Refinishing The Woodchuck Flooring Showroom Hardwood Floors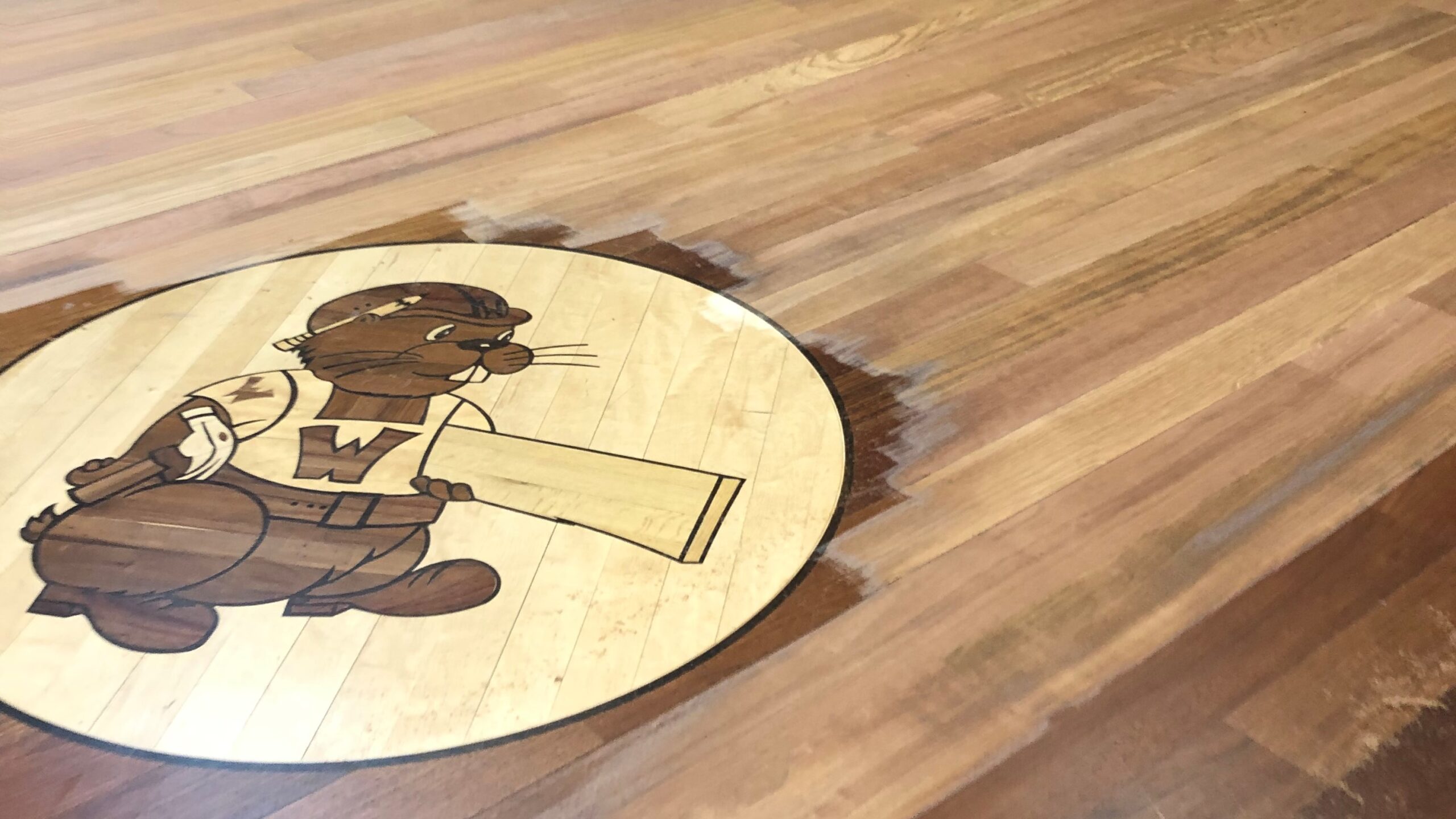 We're excited to share what we have been up to at the home base, 161 Nugget Ave.
The same care we put into your projects, we put into our own.
This renovation project was a 2 part-er. First, our service team removed existing hardwood and replaced with new hardwood from some of our suppliers. (Yes, you can see our flooring products on the actual floor in our Scarborough showroom). The second part of the project included completely refinishing the existing flooring in the main section of our showroom. Meaning; sanding, sealing, staining.
Here is a list of products used to complete this project, many available at woodchuckdirect.ca:
Sanding:
Norton Neon Sandpaper
Galaxy 2000 Floor Sanding Machine 
First Coat of Stain and Sealer:
Duraseal Quick Coat Stain (Assorted Colours)
Loba Easy Prime Sealer (On The Naturals)
Second Coat:
Third Coat:
If you have a renovation project in mind, we'd love to hear from you. Give us a call at 416 299 5151 or send an email anytime.
Wood Floor Business North American Outstanding Retailer Award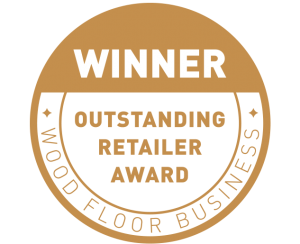 Excerpt from Wood Floor Business Magazine:
"Sometimes it seems like all the glory in the wood flooring industry goes to the stunning projects of the installers. But at WFB we thought we should also recognize some of  the retailers in the industry who do a stellar job."
We are excited to share that Woodchuck won this year's award. Want to know why?
Read more:
Running a family business can be a unique challenge, says Tim Nassis of Woodchuck Flooring, which was founded by his father, George, in 1970. "Did me and my dad fight? Absolutely," says Nassis, who took over the business with
his brother, Mark, 12 years ago. "Was his retirement more like a military coup than it was a retirement? Absolutely," he laughs.
But while there may have been a few typical family-business disagreements over the years, there's no arguing the legacy of customer service and integrity Woodchuck has developed throughout its nearly half a century serving the Toronto market. It's a legacy the store continues to strengthen by always looking to improve, Nassis says.
"One thing about starting in a business really young is you're always surrounded by experienced people who know more than you," says Nassis, who began working there at the age of 14. "You try and absorb as much as you can." It would be easy to sit
back and rest on their local name recognition and revered customer service, but Woodchuck is instead pushing to be at the forefront of e-commerce, developing Woodchuck Direct for contractors to purchase tools and supplies online for installation and refinishing projects.
"The potential there is massive," Nassis says of the site. "I also wanted to make sure it was the proper online purchasing experience that shoppers have come to expect."
Woodchuck, which has a knack for attracting overwhelmingly positive online reviews, has also been revamping its marketing strategy, signing on with a marketing firm last year and developing campaigns such as its 2018 "Win a Floor Makeover" contest. The contest, promoted through a local radio station, garnered 60,000 online impressions for the company. Nassis also thinks outside the box to create effective incentives programs for his sales team. Hit a certain sales goal, and employees receive gift cards or the chance to cruise in a $60,000 GT convertible Mustang for a weekend. "People like to feel appreciated," Nassis says. While Woodchuck continues to bolster itself for the future, Nassis says the key to its longevity and success has been a classic one: the people. "Hire people for who they are, not just for what they can do," Nassis says. "We can always teach you what to do."
And as for the family business element, Nassis says his family has stuck together through the thick and thin, which has resulted in the best education he could have asked for: "I went to the university of life and graduated with a Ph.D. in common sense."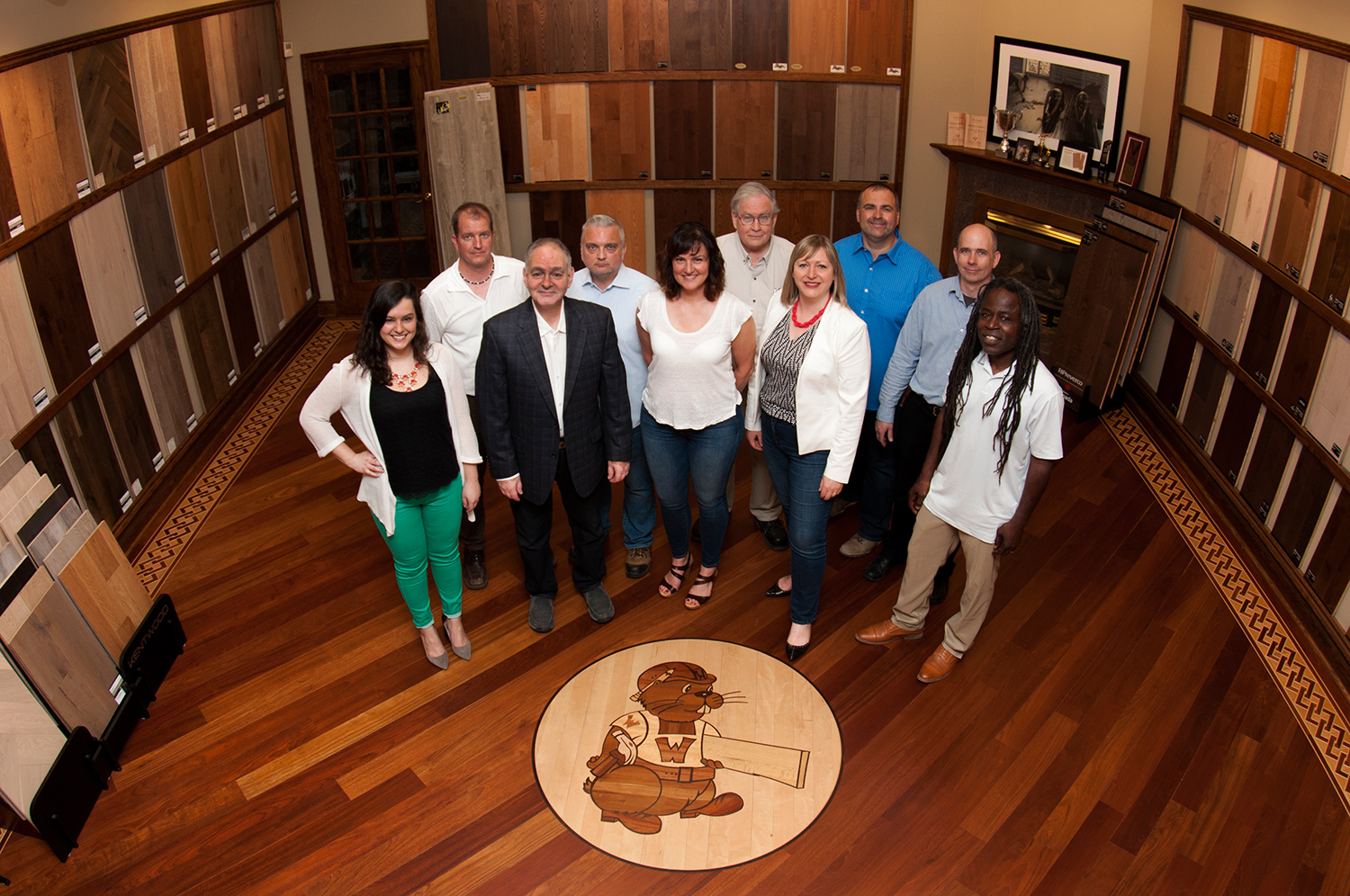 The Ultimate Waterproof Floor
TORLYS EverWood
Featuring the ultimate waterproof flooring from TORYLS Smart Floors.
Key Features:
Waterproof (oh, did we say that already?)
Durable (ultra thick .5mm wear layer)
Dent Resistant (enough said)
Easy to maintain (your existing mop will do the job)
Warm! (CorkPlus™ Underlay keeps the floor temp consistent, even when it's cold)
Thanks to it's waterproof feature, this floor is a fantastic choice for Kitchens, Bathrooms and Basements.
TORLYS EverWood looks great in Bedrooms and Living rooms too.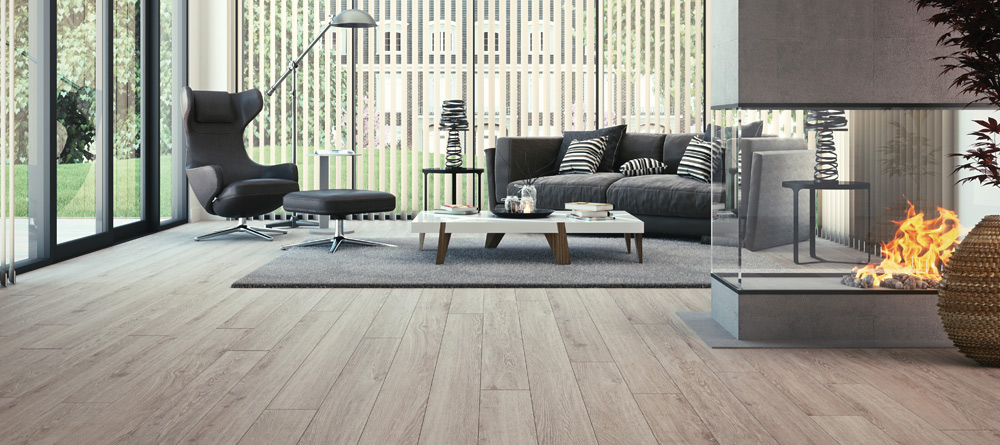 Seen here: TORLYS EverWood Elite Waverly.
Learn more about TORLYS EverWood here, or request an estimate from Woodchuck Flooring today.
Anthropology Flooring at Yorkdale
Throwback to 2013: Woodchuck Flooring completed a Commercial Installation for the new Anthropologie Retail Store at Yorkdale Shopping Centre in Toronto. Merchandising really makes a store, great job to the Anthropology team and thank you for choosing Woodchuck.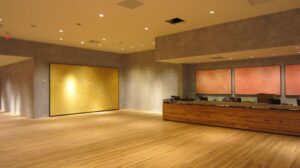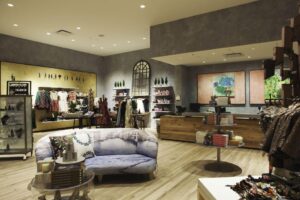 The Fairway Collection at Deer Creek Golf and Banquet Hall in Ajax
Woody here,
Check out the update on the new Fairway Collection at Deer Creek project in Ajax, Ontario.
The Staging by Maison J&J Inc. is almost complete in the model home and The Lauzon Flooring Authentik Red Oak Nostalgia Hardwood Flooring (With Pure Genius) that was just installed looks absolutely amazing. The sales centre is scheduled to open this weekend.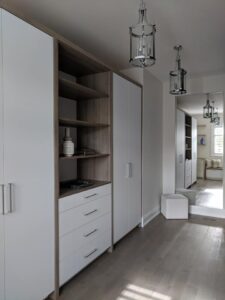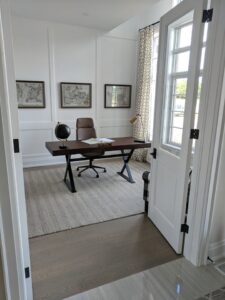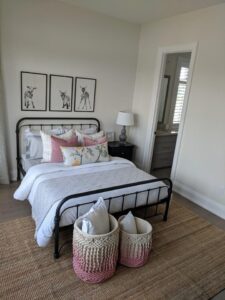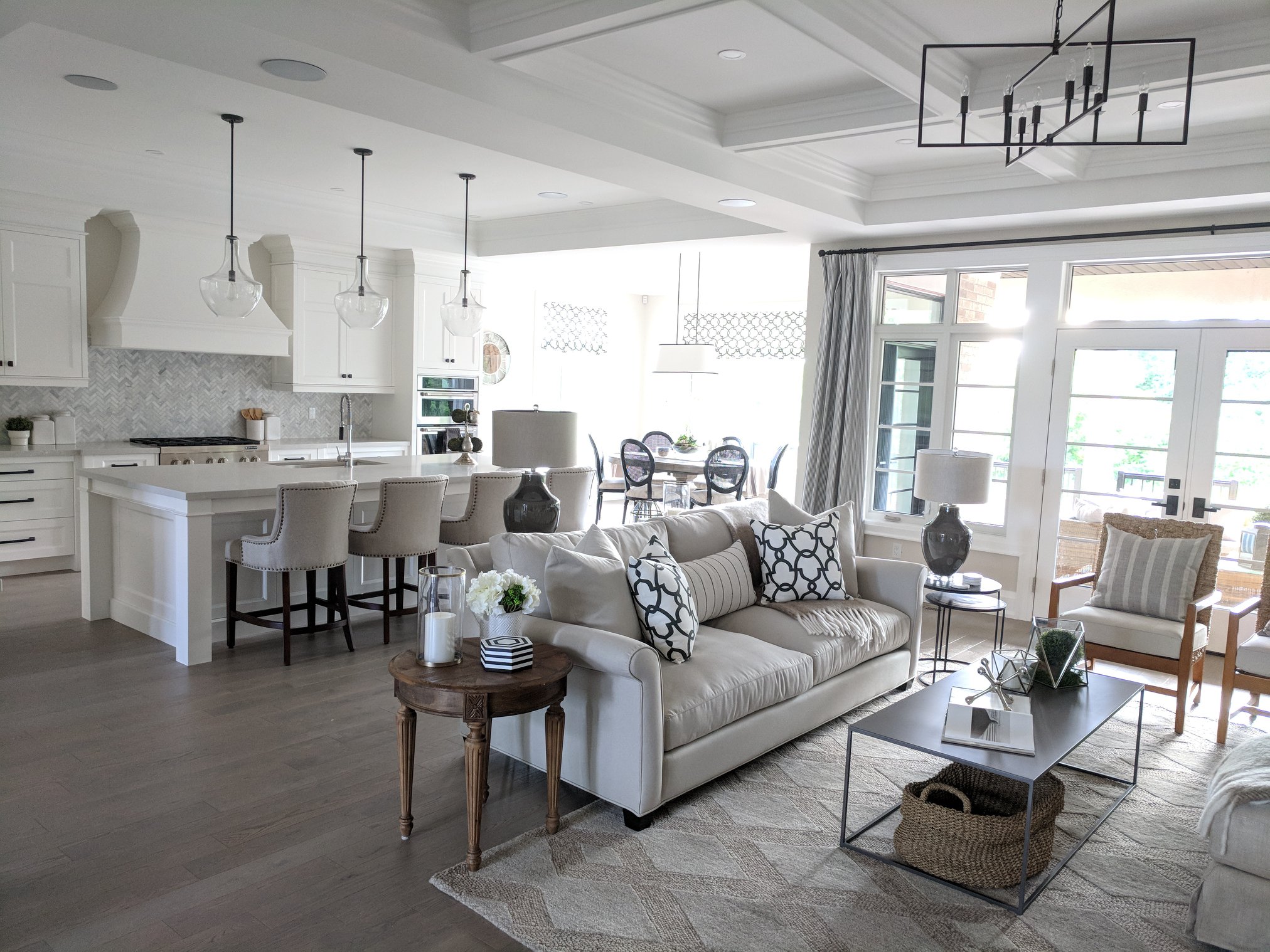 To China or not to China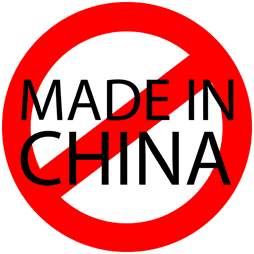 It probably won't surprise you that lately we've had a lot of customers telling us they don't want any products made in China.  It seems most of them have been convinced that all products made in China are hazardous and that the off gassing will make you sick.  This also leads to the conclusion that products made elsewhere – such as in Europe or North America – are always safe and of high quality.
Are these assumptions correct?  No!
Judging a product simply by its country of origin is silly.  I've always known this, but on my first buying trip to China 2 ½ years ago, it became all too clear just how true this really is.
When a distributor asks a manufacturer to produce a product, they are very specific. They specify sizes, finishes, construction methods, and the raw materials that will become the final product. This process ensures they get the product they want and that they get what they're paying for.
I had such a conversation with potential suppliers in China.  Through my agent I outlined the specifications of the product I wanted to distribute.  Thanks to the standards that have been set for wearability, density and emissions, these requirements are easy to outline.  After these details were established, the next part of the discussion may surprise you.
"What would you like us to write on the box?"
Pardon? Yup, you got it.  What is claimed to be in the box is not necessarily in the box.  Needless to say I was a bit shocked.  I explained that we want the description on the box to accurately describe the product we were delivering to our customers.  That was that.  No pressure, no problem.
I know what you must be thinking – If "cheating" is so common, how do I know that what I'm paying for is actually what I'm getting?"
Quite simply, trust…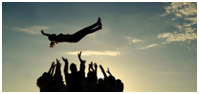 Since there is no regulatory body that tests each imported product, it boils down to the honesty and integrity of the company you are dealing with.
Next time we will discuss a bit about choosing the right product from the right supplier. Are the bigger stores the better choice? Stay tuned…